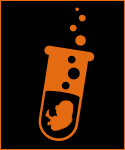 CloneBall was a futuristic, not entirely serious online sports manager game free of charge and a project of xplodinghead.org.
The game consisted of managerial decisions like building a team, deciding on game tactics, extending the stadium and challenging other teams.
Development started 2005, in 2009 a public playable beta version started online, in 2011 development was suspended.
CloneBall found its last resting place on xplodinghead.org.